Implementing a fearless facelift
Over the past two years, Zip Co Limited has expanded to become one of the world's leading buy now, pay later (BNPL) brands. Through a combination of acquisition, expansion and strategic investments, Zip's footprint now spans across 13 markets. Following a year of rapid global growth, the company united the various companies under one unified global brand, Zip. Zip launched its new brand platform which included renewed purpose and vision work as well as a design refresh.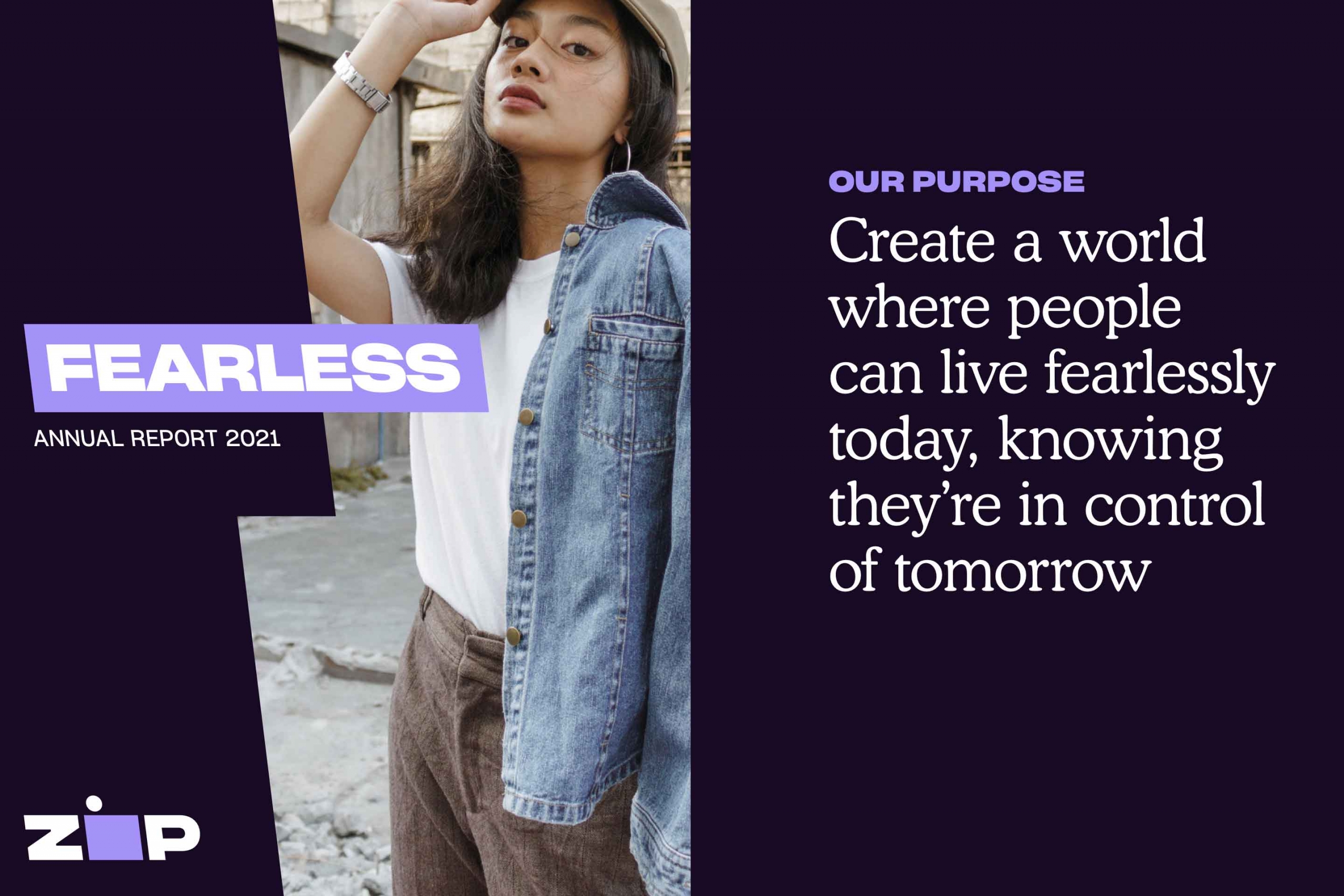 Leading up to the global launch in August, Collier Creative was just one of a few service providers charged with helping to coordinate the switch to the new branding, especially relating to Zip's investor communications. Working alongside Zip's Director – Global Brand, Steven Tesoriero and other key stakeholders, Collier Creative promptly attained a deep understanding of the new identity to ensure the 2021 reporting suite and corporate website faithfully aligned to the brand platform's creative and strategic vision.
Collier Creative's partnership with Zip goes back a few years. Over this time, the two companies have developed a strong association built on mutual trust, respect, commitment and a close collaborative creative process. Equipped with Zip's new global brand guidelines and a fearless vision, we were incredibly proud to play a role in rolling it out across the company's major investor communication touch points; 4E preliminary report, annual report, notice of meeting and corporate website.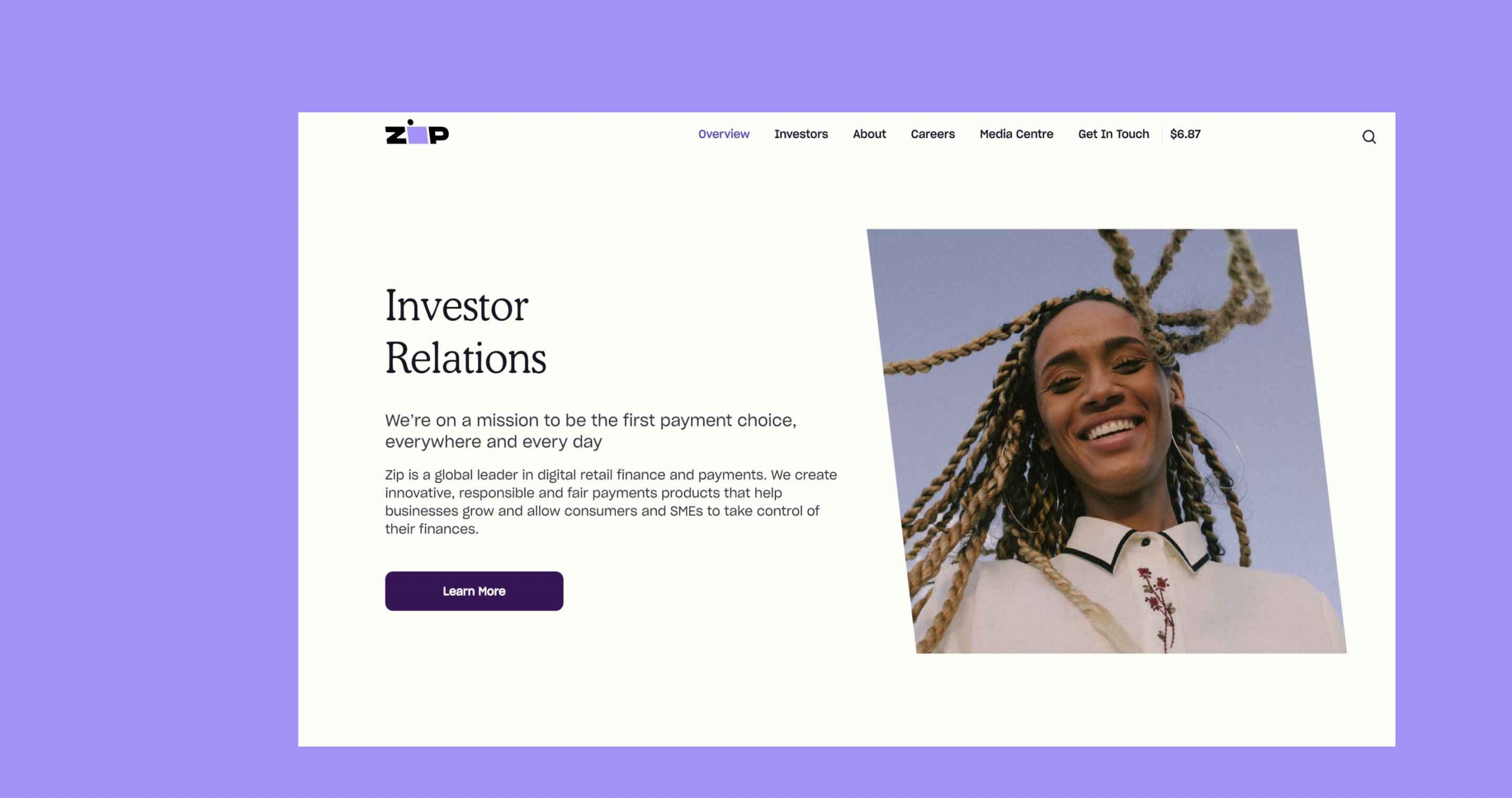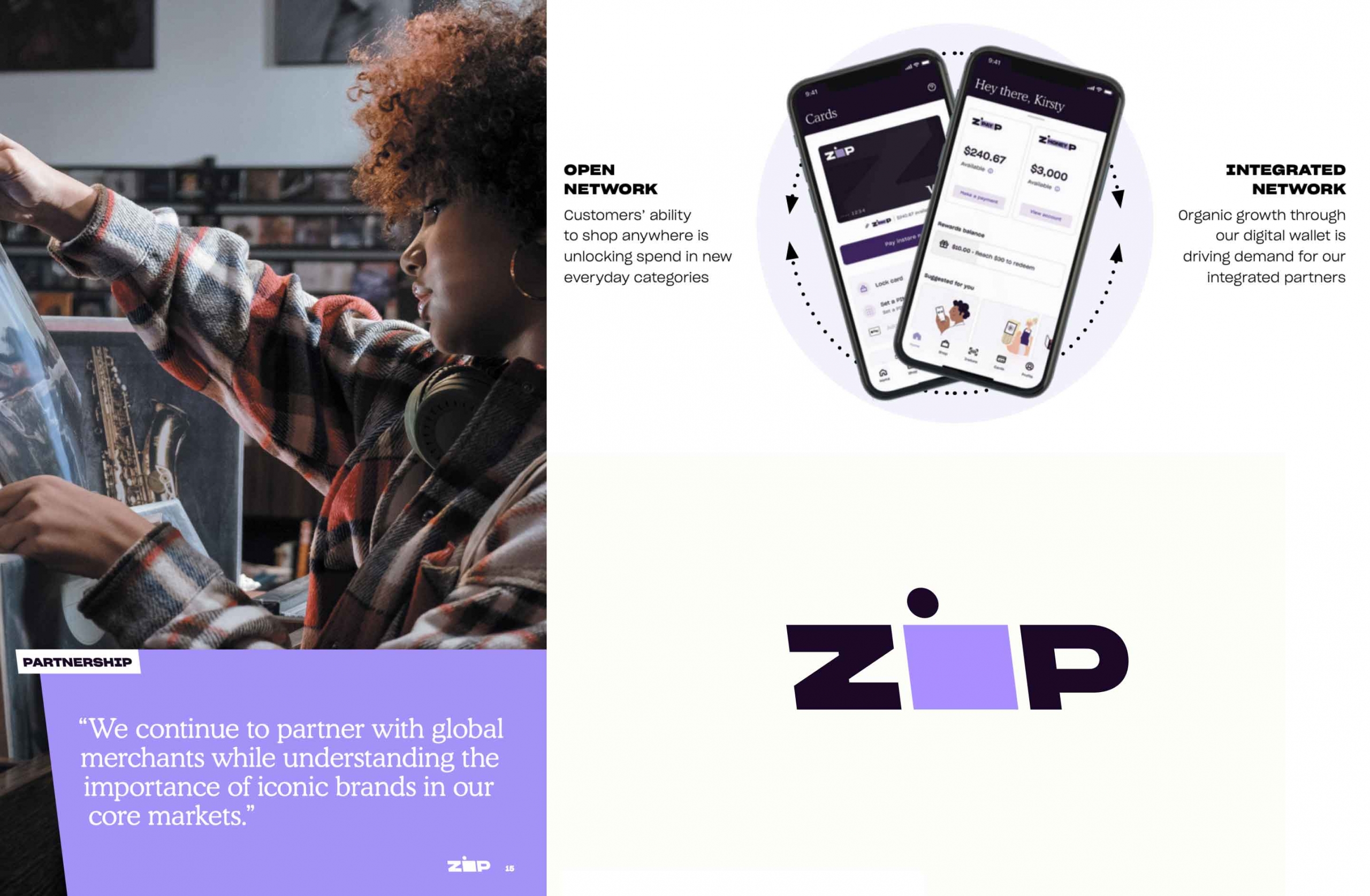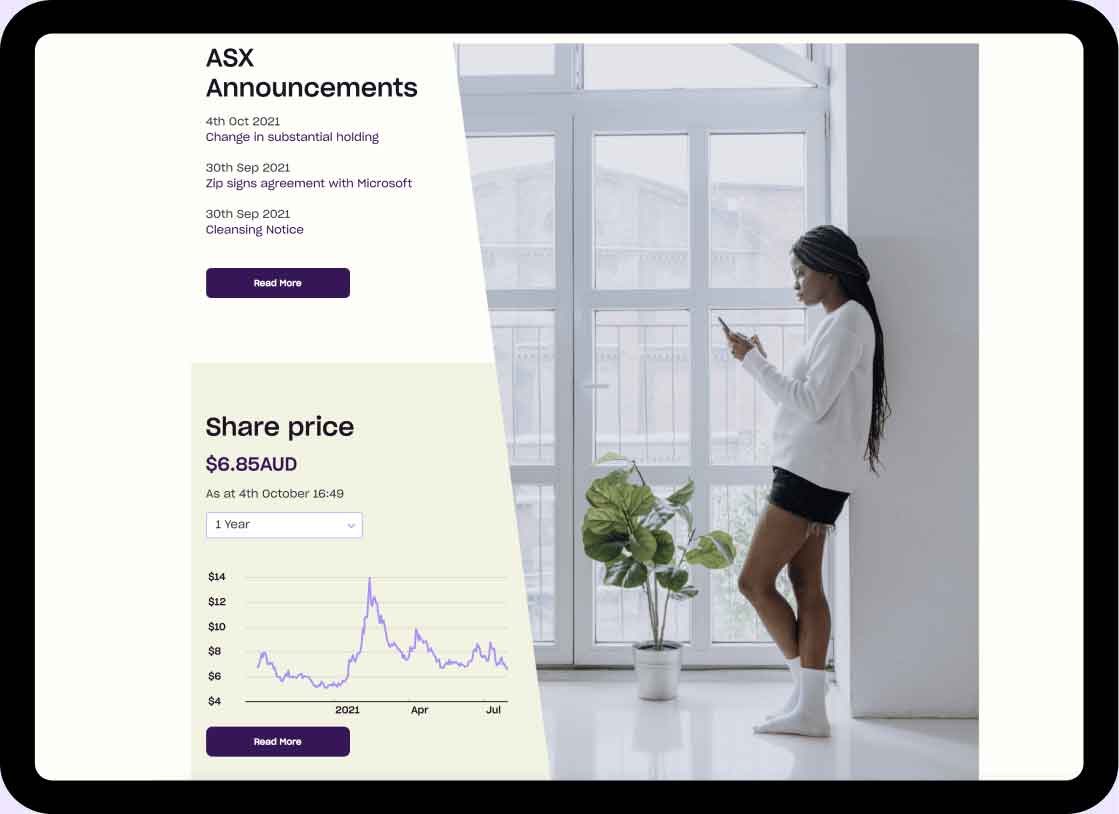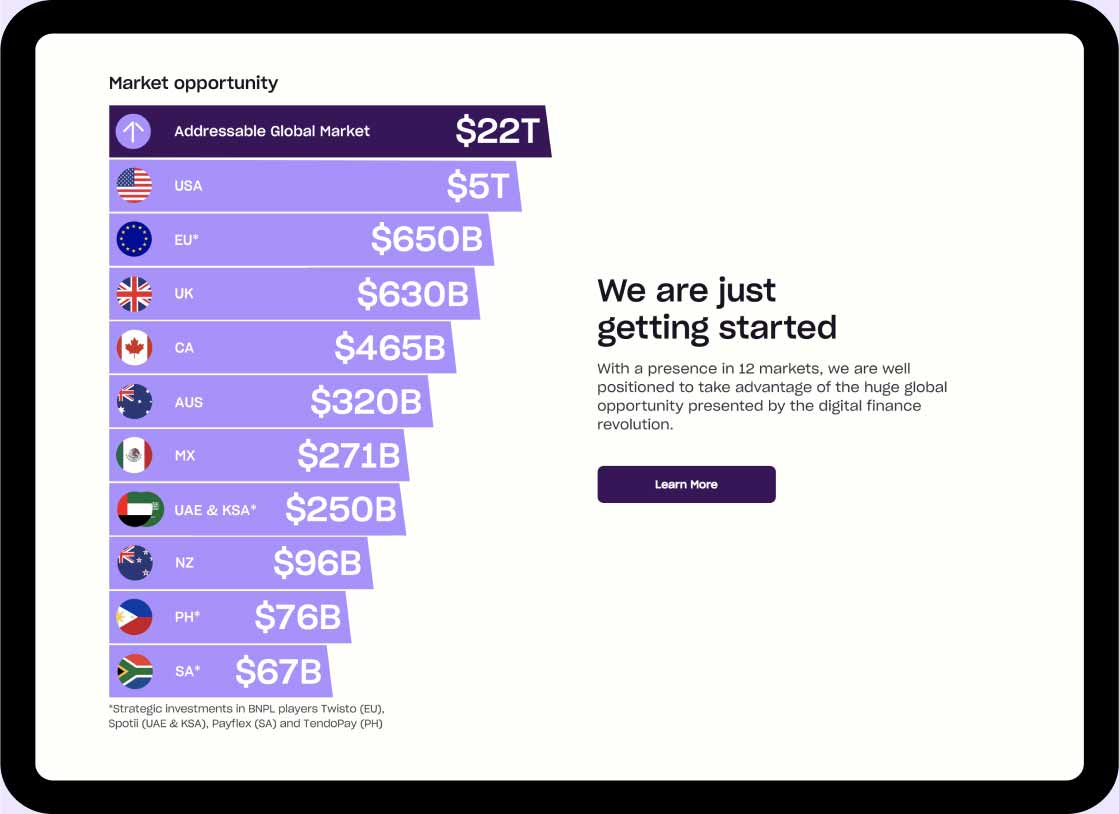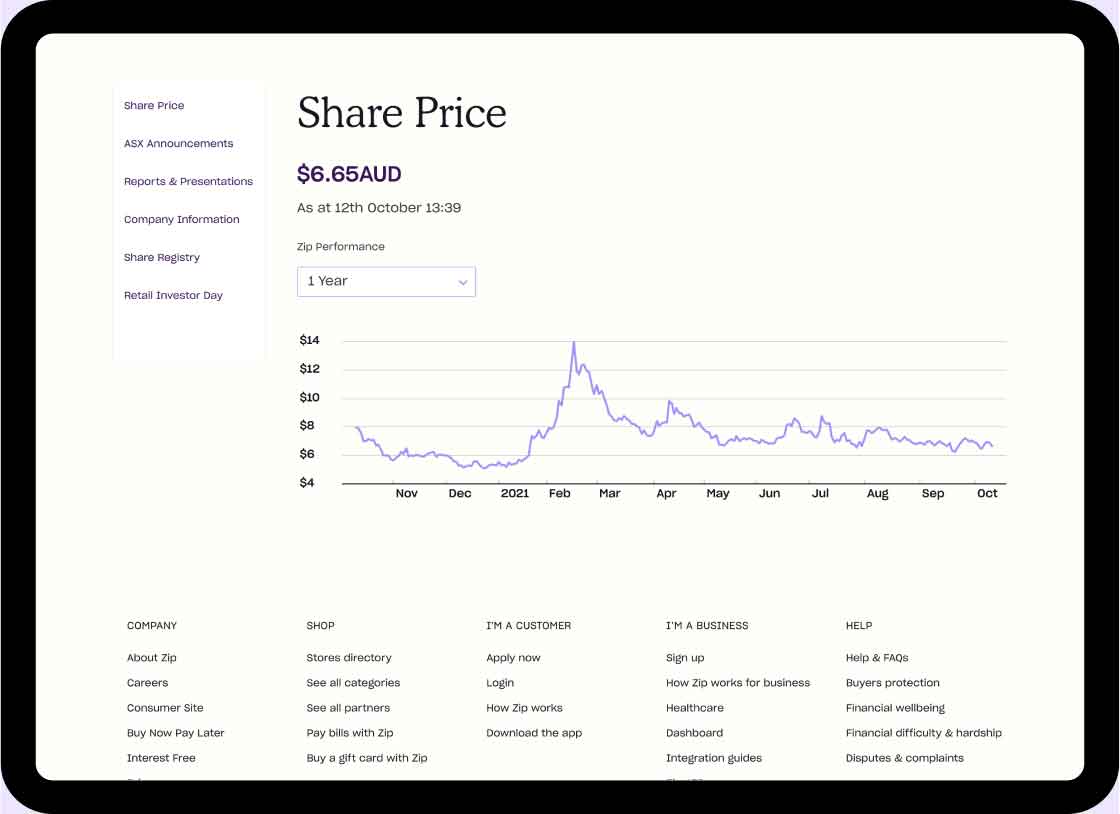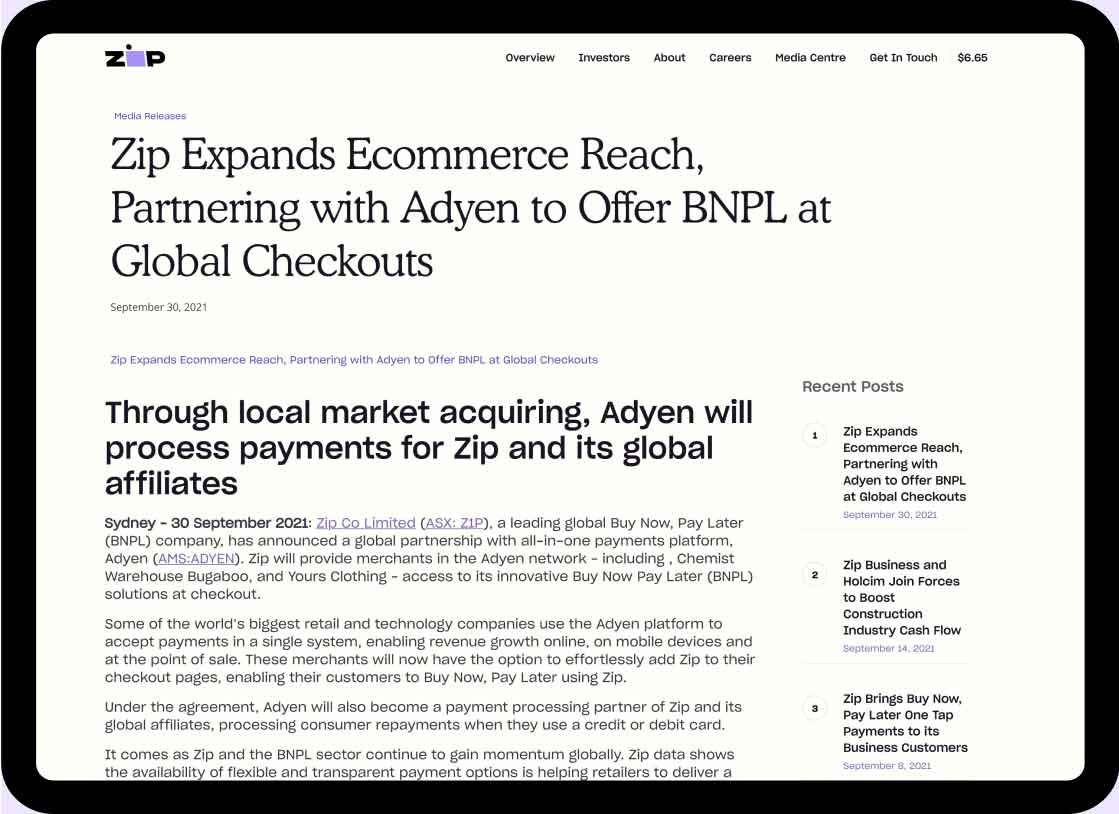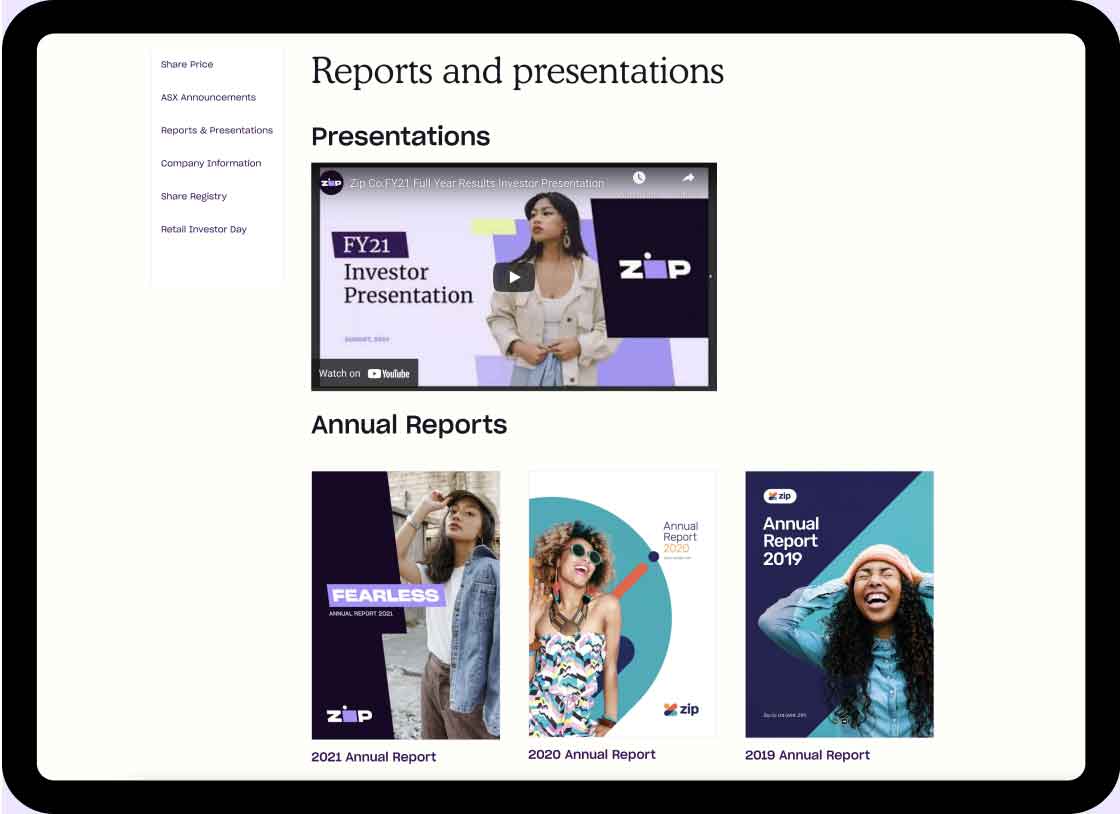 Zip's new unified brand centred on the brand's purpose; creating a world where people can live fearlessly today, knowing they're in control tomorrow. As the first major investor communications document produced, the 2021 annual report was closely scrutinised by many stakeholders to ensure it accurately articulated the company's business story with impact.
During the creative and production process, the report was being designed as the new guidelines were being finalised. Collier Creative's challenge was to stay abreast of the updates to ensure the design and tone of voice aligned to the new brand's creative intent. The report production experience subsequently equipped us with the knowledge to implement and align Zip's corporate website to the new brand platform. Both the annual report and corporate website were enormously collaborative projects between all teams involved.
A fearless report and website with purpose
Outcomes
The final result, a suite of compelling, creatively consistent and engaging investor communications that aligned to Zip's brand platform.