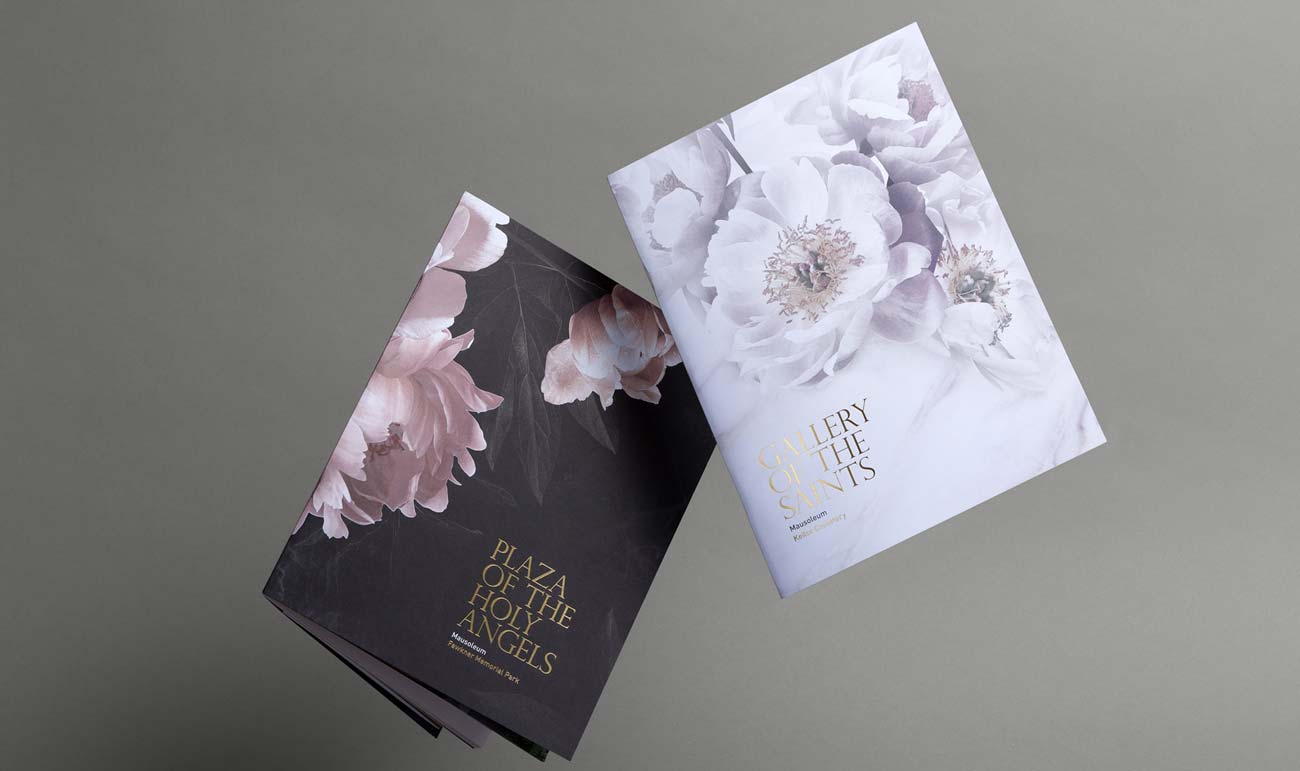 Greater Metropolitan Cemeteries Trust
Timeless design for grand developments
Challenge
For seven years, Greater Metropolitan Cemeteries Trust (GMCT) have commissioned us for branding and production of promotional collateral to market their products and services.
GMCT's latest challenge involved the launch and promotion of two projects to potential purchasers who desired to buy off the plan to secure their preferred crypt locations. Whilst the designs had to be highly premium and enticing to would be buyers, it also had to be respectful due to the solemn nature of the product.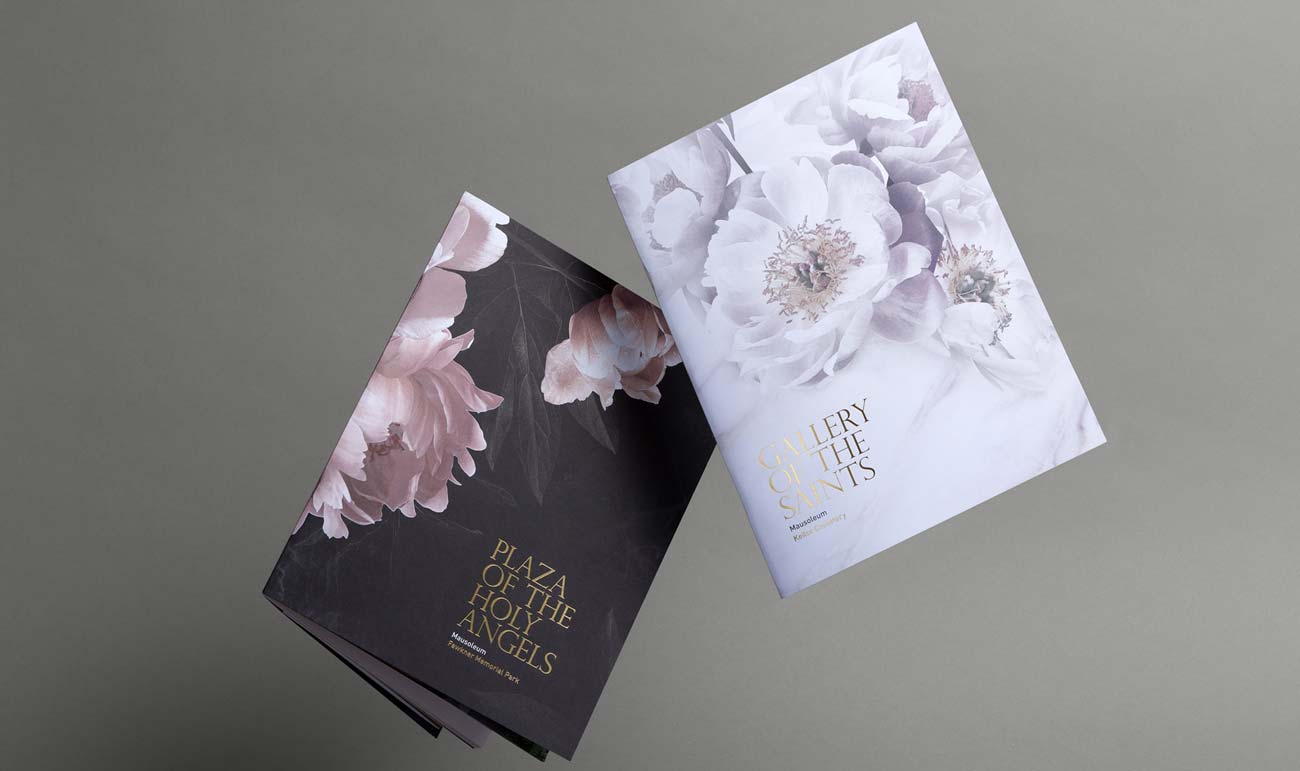 Due to strong pre-sales success, the Keilor property development has received approval to build
Idea
The inspiration for our design thinking came from the respectful, timelessness and sense of ceremony that are synonymous with funeral celebrations. Beautiful flower arrangements have long been a prominent feature at funerals for their ability to express love, condolence and respect for the person who has passed. Understanding our core audience really well (Roman Catholics) and reflecting the premium nature of the building developments, helped craft our idea and design treatments to deliver a timeless, prestigious outcome.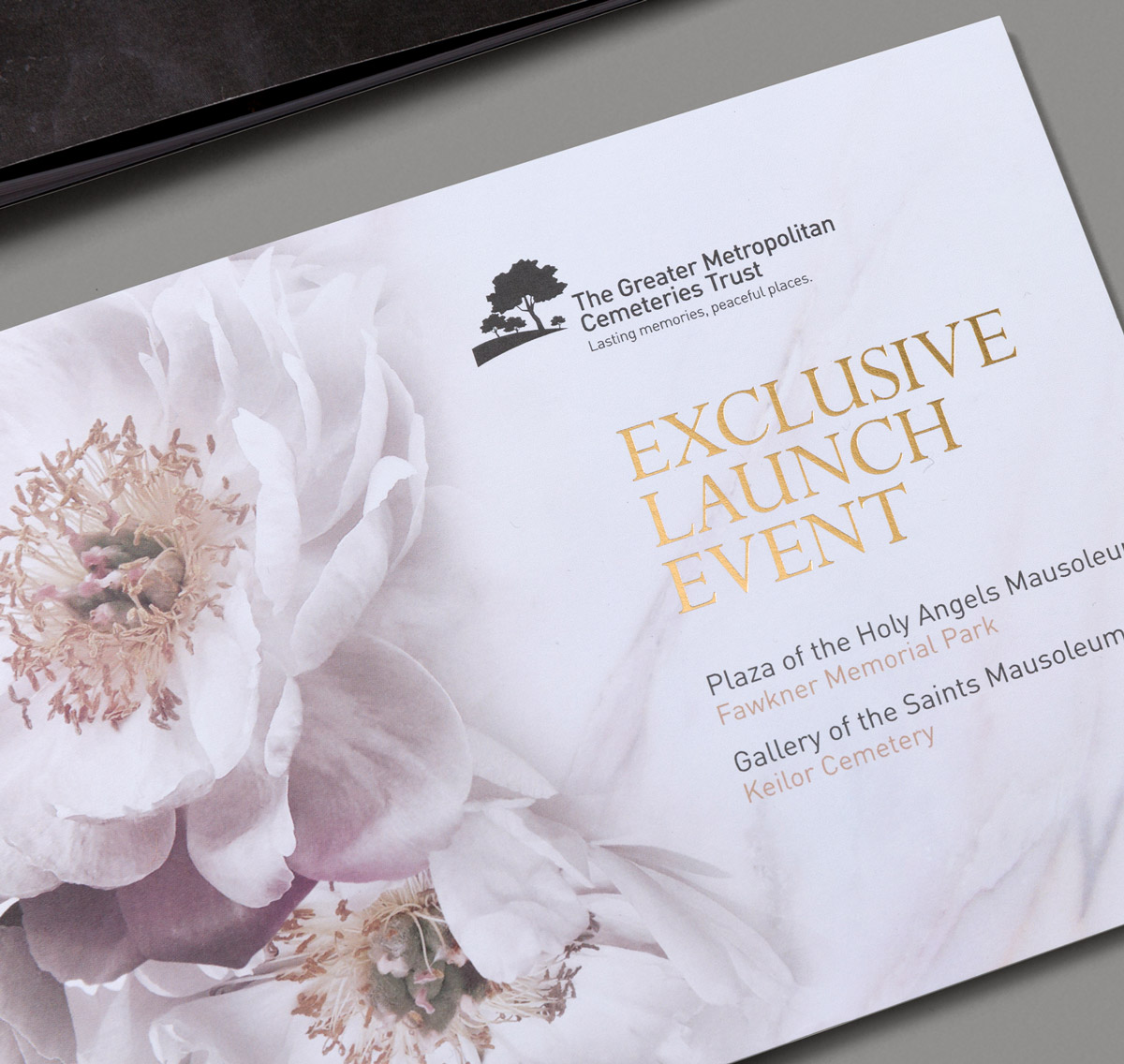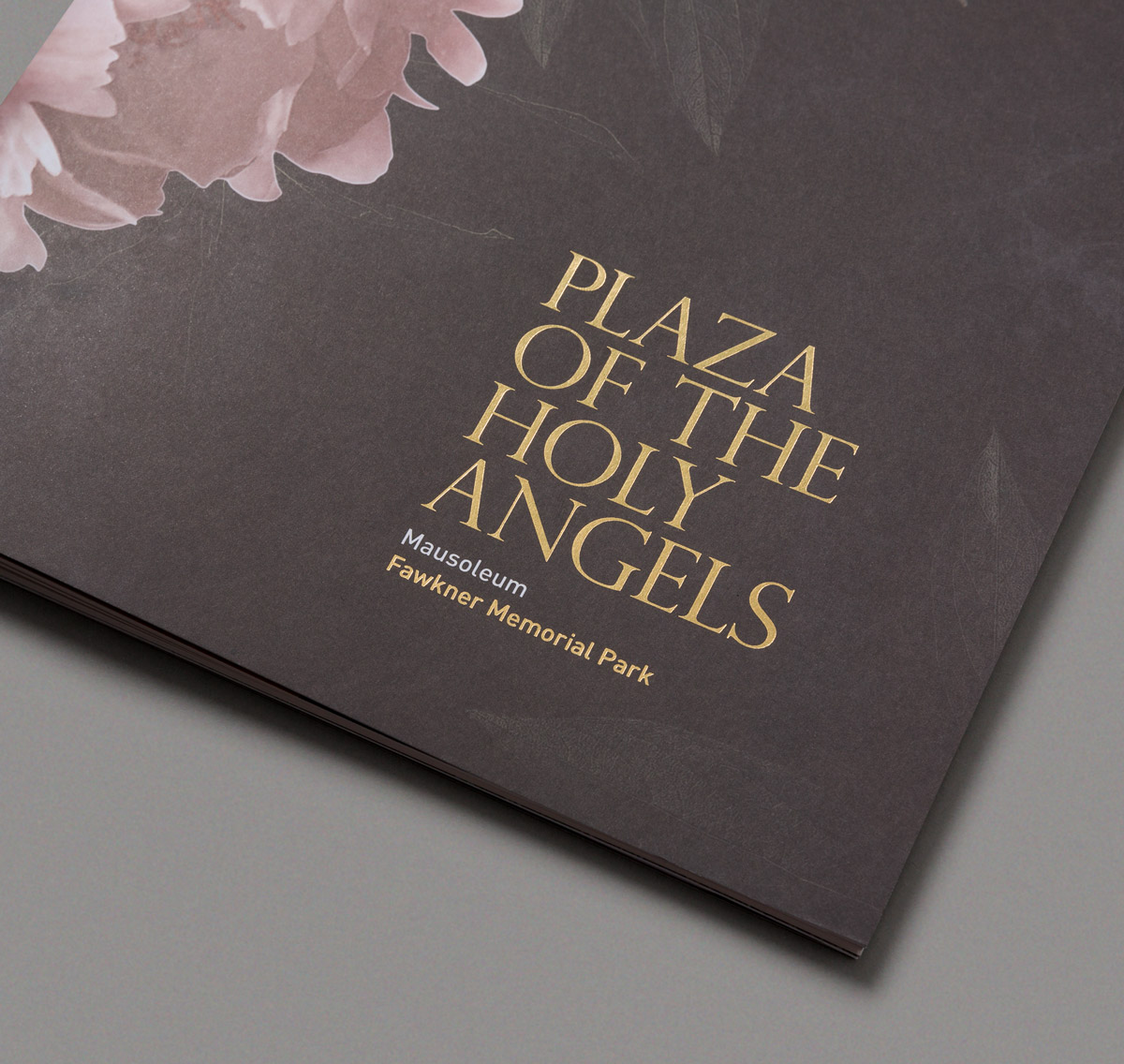 Experience
The key engagement touchpoints for the campaign included a premium invitation to entice prospective buyers to the launch event and prestige brochure collateral to help sales personnel market the product. Prestige production treatments like gold foil stamping, metallic inks and special uncoated papers helped produce a high quality, memorable and timeless result.
Branding
Invitation
Collateral
Outcomes
The collateral was highly regarded by both GMCT staff and clients alike. On the first day strong interest and demand for crypts was experienced – an exceptional result.