Clean Seas
fresh market update whets investor appetite
Challenge
Following the release of the company's preliminary results, Clean Seas reengaged investors with a presentation to bring the market up-to-date on the evolved business story. The story centred around "new people driving a new plan" to address negative perceptions and convey a strong message of future confidence.
With an extremely tight deadline, we were given the task to design and produce a premium presentation deck that would engage a relatively wearied audience. Clean Seas set the challenge to build a presentation that would help bring their compelling investor story to life and reflect their internationally renowned seafood products.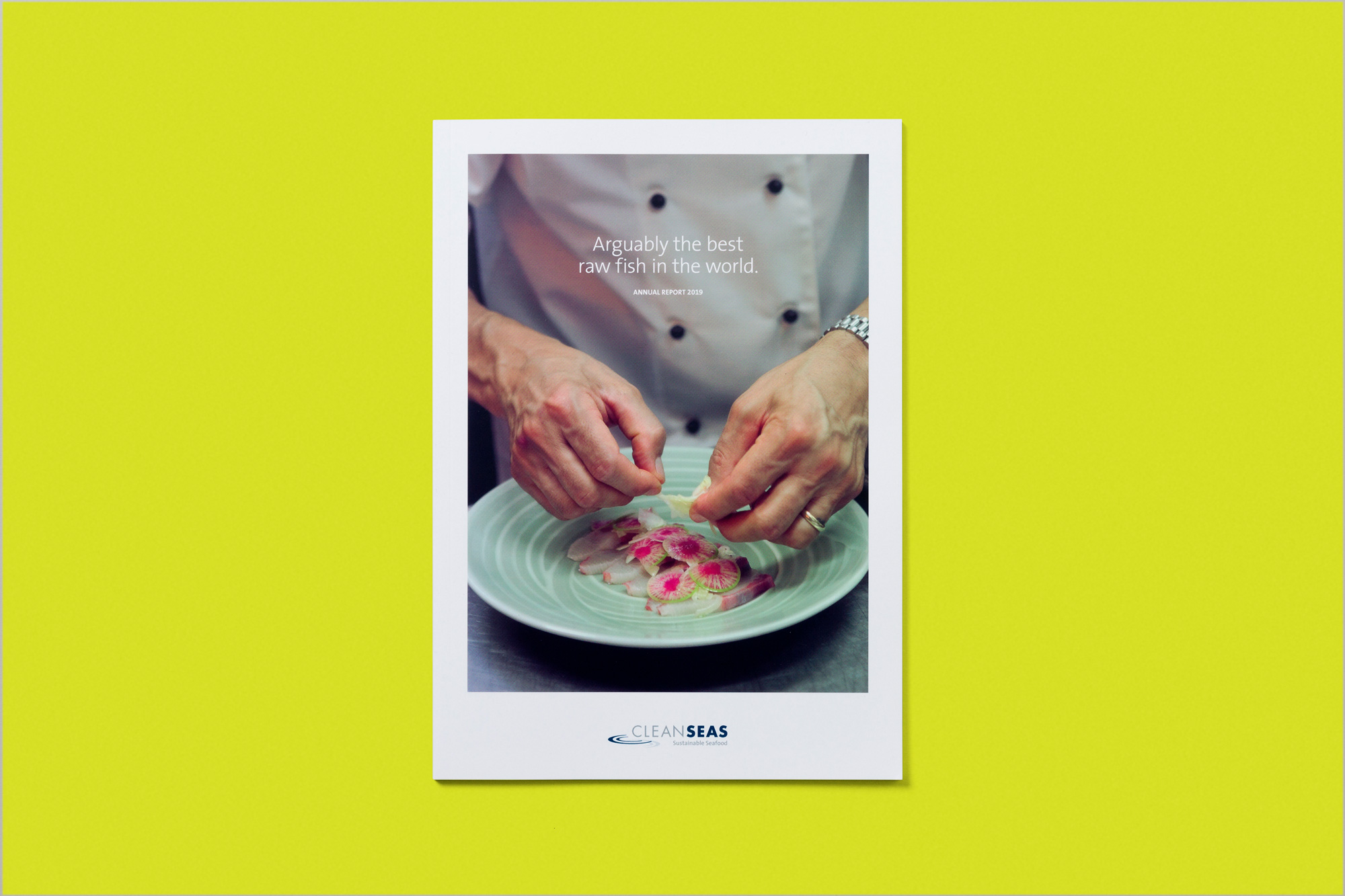 A presentation to bring the market up-to-date on the evolved business story
Idea
To help bring Clean Seas evolving business story to life, we incorporated the company's exceptional photographic library into an innovative template design that stood out and captured attention. Using PowerPoint, the design cleverly made use of evocative images, graphics, typography and contemporary iconography to convey a compelling message.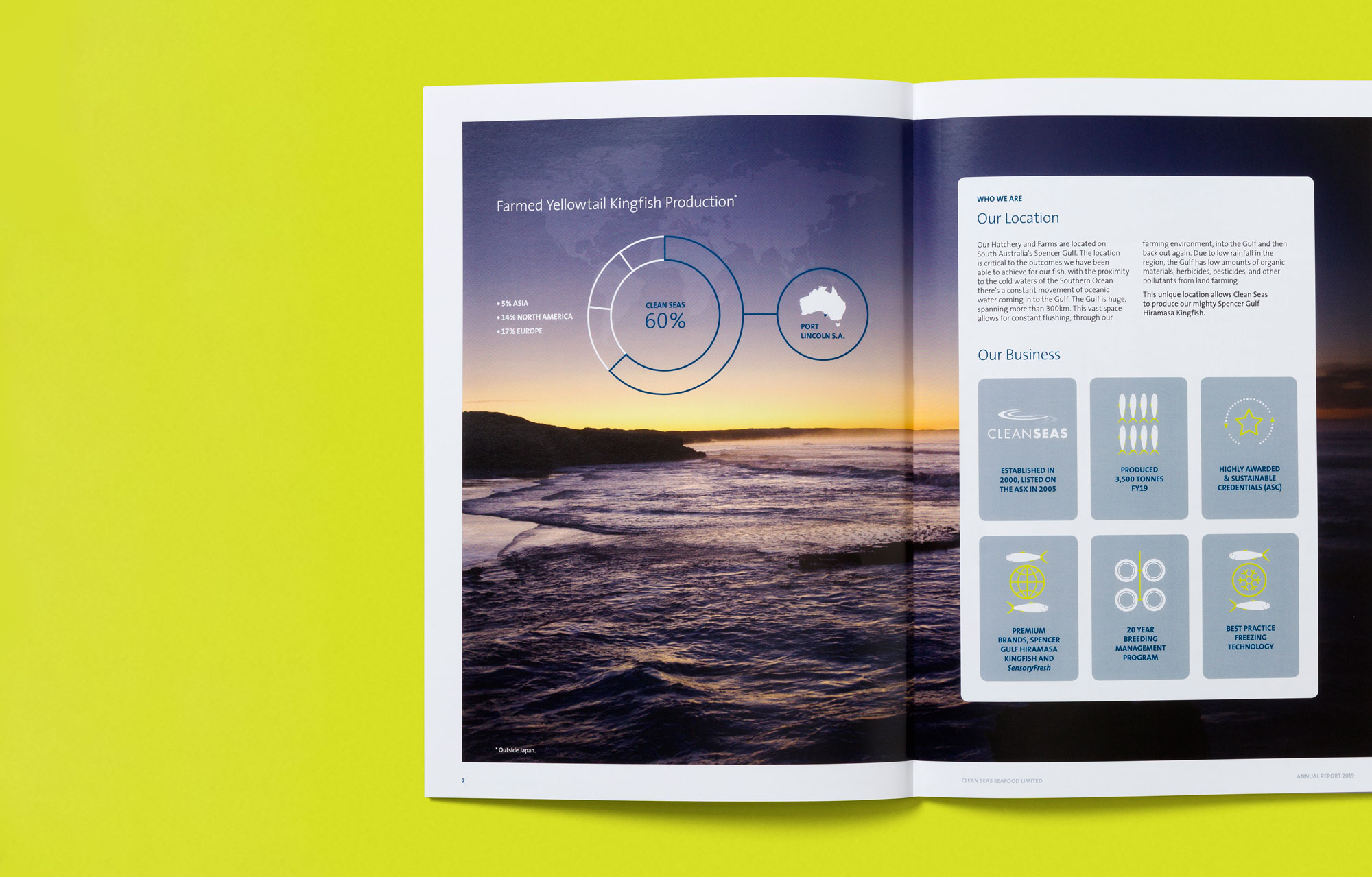 Experience
The initial engagement experience was the investor presentation. Following the engagement process, the presentation's design thinking was subsequently leveraged into Clean Seas' full year annual report. The report design and messages built on the presentation to help produce a consistent and compelling story for shareholders and the wider community.
Messaging
Design
Presentation
Reporting
Outcomes
The collateral was well regarded by the company's senior executive team who acknowledged that the quality communication design reflected their expectations to present a new, exciting story. With a better understood narrative, proactive investor presentations and quality engagement tools, the company's share price steadied, reversing a period of decline.