Alpine Bread packaging design
Fresh thinking
in breadmaking
Challenge
Collier Creative worked with Alpine to implement refreshed branding,  new bread packaging design and product offerings. As regional Victoria's sourdough baking specialists, Alpine Breads has a long proud history since 1936. Alpine was increasingly threatened by larger national bakeries and a plethora of artisan-style brands springing up across the country. This presented the distinct possibility of deletion from major Melbourne supermarket shelves.
Alpine's ambitions to remain relevant to grocery buyers and to grow, demanded a clearly differentiated proposition to a new consumer target. To re-energise the brand and realise its growth potential.
Establishing the
ultimate bread for
heart health
Idea
Leveraging the brand refresh and switch to new vacuum-sealed bread packaging, Alpine Breads set about creating niche product offerings to satisfy changing consumer demands.
The singular idea that established 'Heart Bread' centred on the cholesterol-lowering ingredients contained in the product. This idea was boldly highlighted with the proposition 'The ultimate bread for heart health' in integrated branding, bread packaging and campaign activities.
Experience
To deliver the ultimate experience, the key touchpoints for the brand refresh were Alpine's bread packaging, consumer campaigns, marketing collateral, point of sale and trade show promotions.
Strategy
Branding
Packaging
Instore POS
Campaign
Collateral
NPD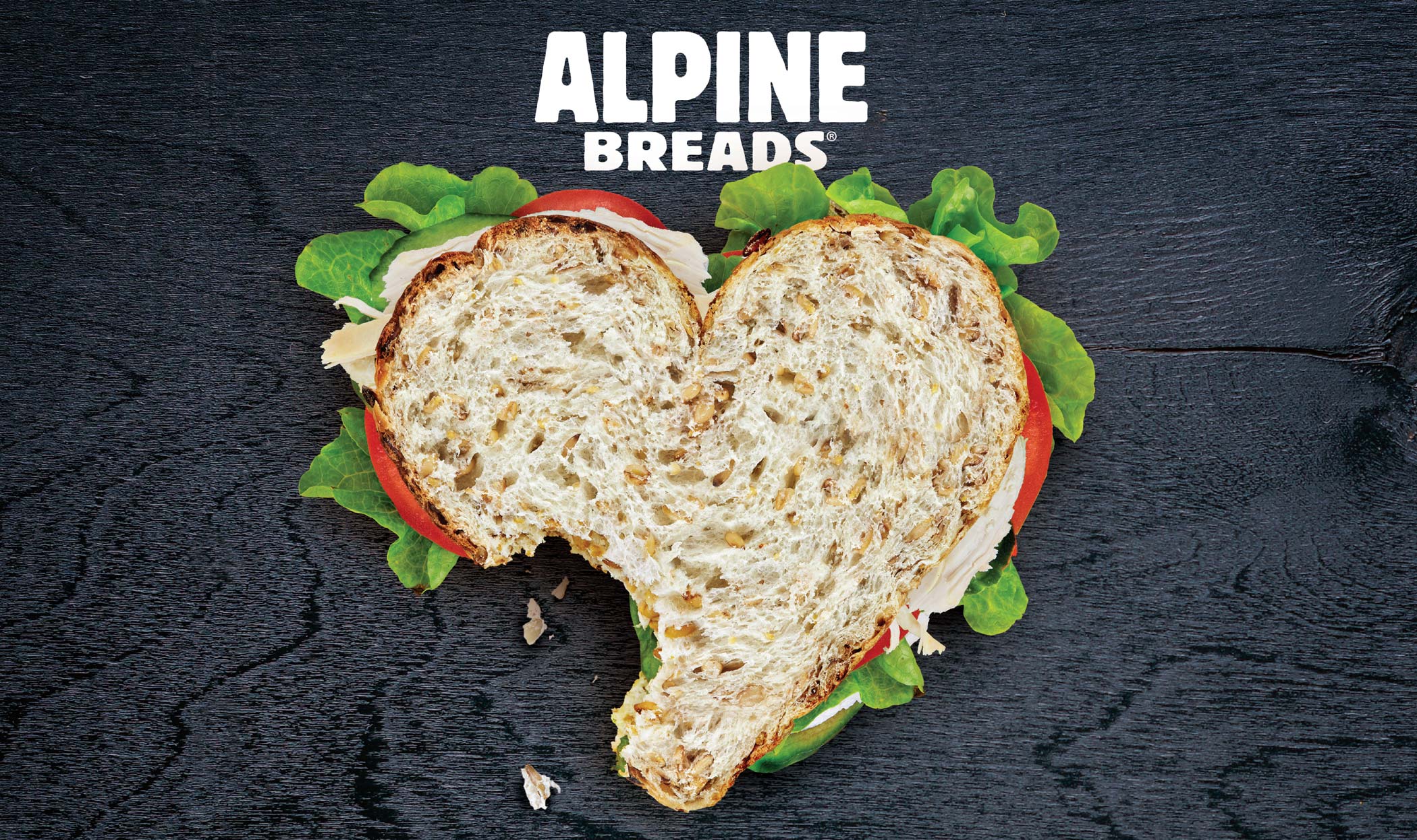 "For more than 5 years, Collier Creative have helped me develop the Alpine Breads brand and grow my family bakery business. From innovative bread packaging design that helped extend shelf life, to creative campaigns to launch our new Heart Bread range, I have found Colliers to be knowledgeable, proactive and thorough. And now that they have a qualified dietitian on the team, I have even more confidence in their advice and work. For a small business like mine, they are also good value for money.

Andrew Bertalli

Managing Director