New investor website provides memorable experience for Kathmandu's stakeholders
Challenge
With an ever growing portfolio of brands, Kathmandu Holdings Limited reached out to Collier Creative to assist with the design and rebuild of its investor website. The new site needed to house all investor reporting information and updates for the dual listed company.
Kathmandu is proudly listed on both the ASX and NZX stock exchanges and is passionate about transparent reporting and providing investors and other key stakeholders with as much information necessary to inform their investment decisions.
The key challenges for the site was that it needed to engage and support investors' understanding of Kathmandu's business story, particularly surrounding the company's portfolio of iconic consumer brands and it had to be easy to navigate for stakeholders to find the content they seek.
Lastly, we needed to ensure we struck a balance between conveying the rich history of Kathmandu as well as providing good information on the other brands within the holding group, including Rip Curl and Oboz.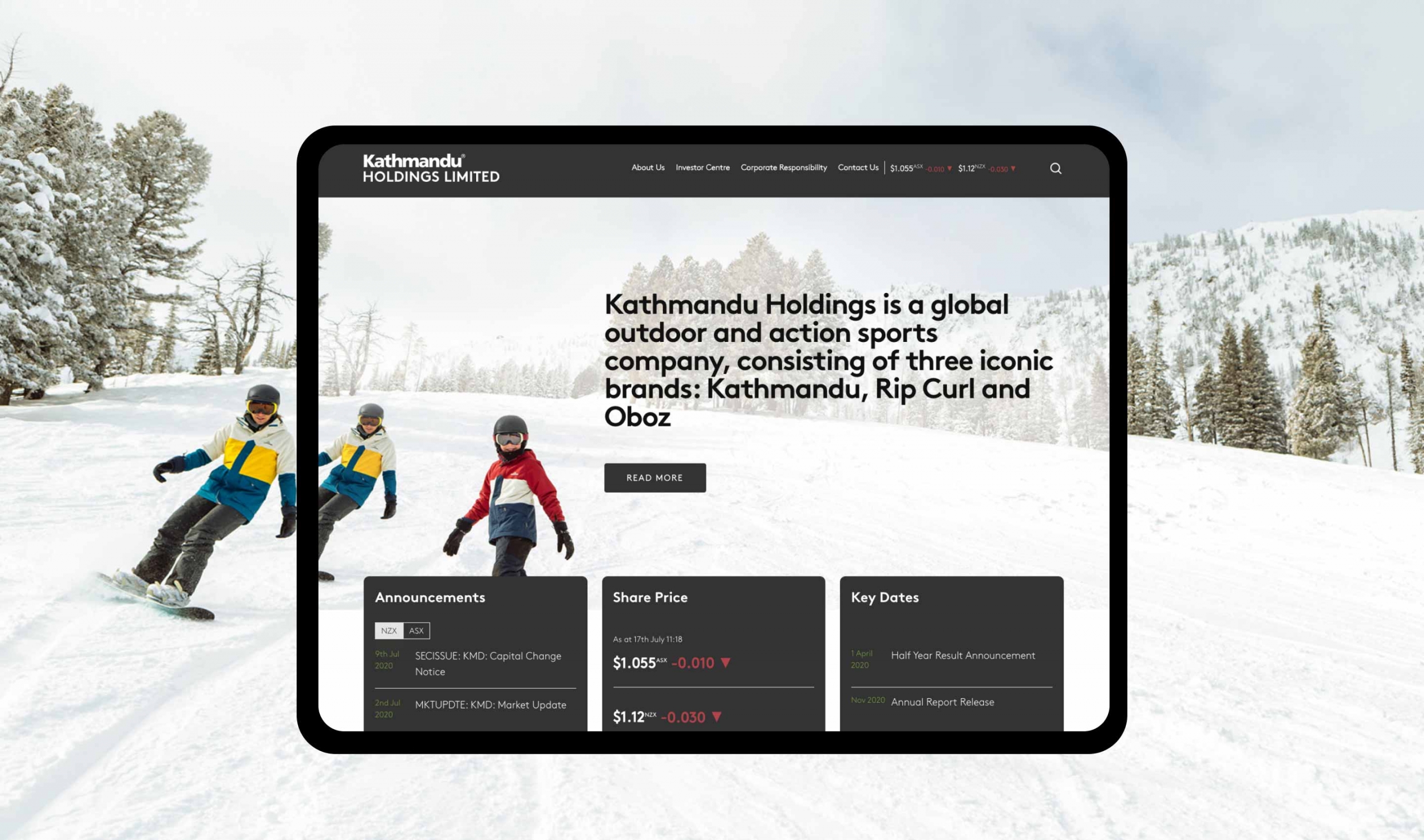 Idea
Collier Creative looked to embrace and leverage the aspirational image asset library that the consumer brands had and overlay this with clean, clear and dynamic content navigation.
The outdoor retail brands of Kathmandu, Rip Curl and Oboz were showcased throughout the site ensuring audience engagement was optimised on every page.
Primary Audience prioritisation
1. Institutional investors
2. Retail investors
3. Media
Secondary Audience prioritisation
4. Wholesale and retail partners
5. Suppliers
6. Employees (including Rip Curl employees)
7. Strategic partners
8. Customers
9. Financials institutions
10. Not for profits
11. Students
12. General community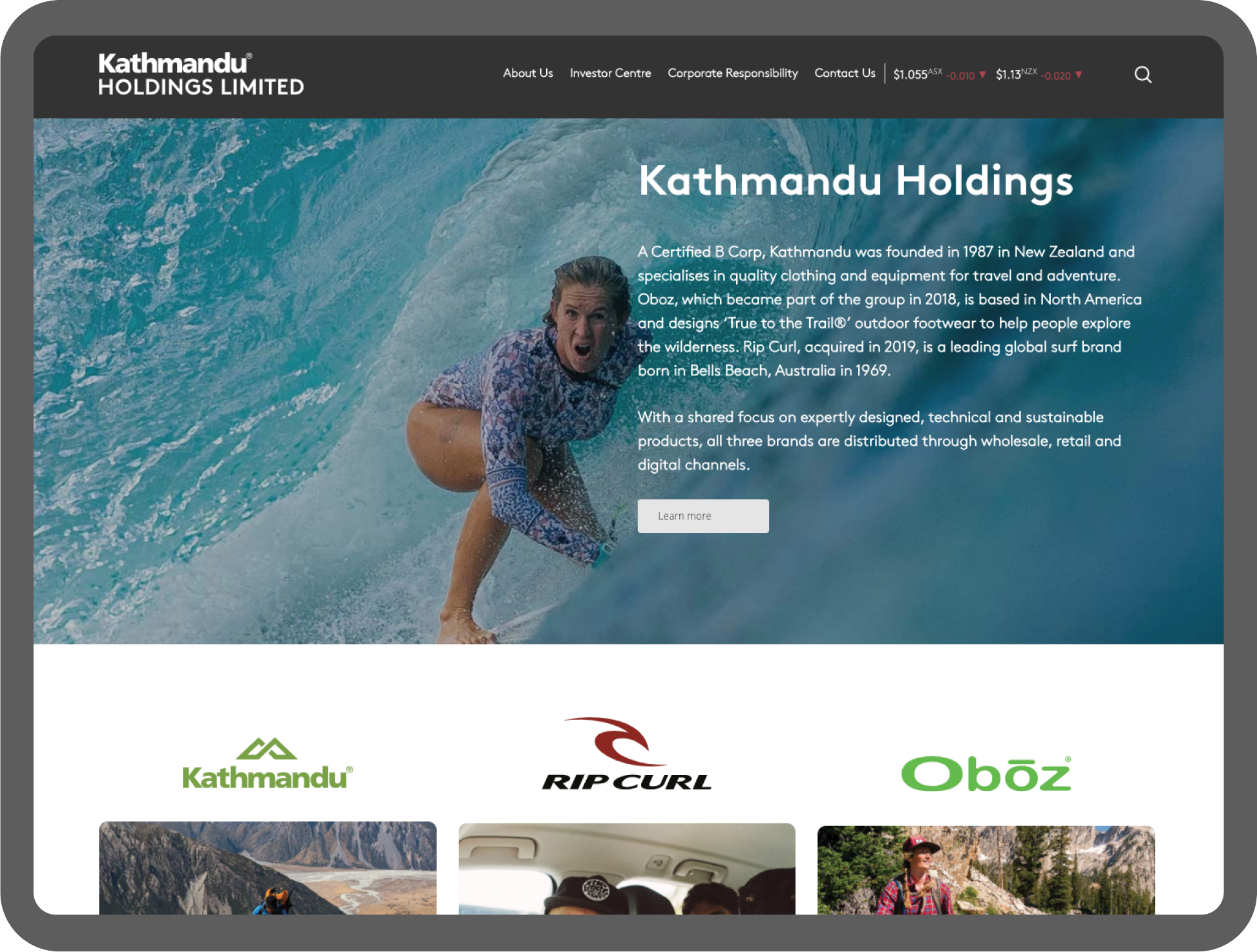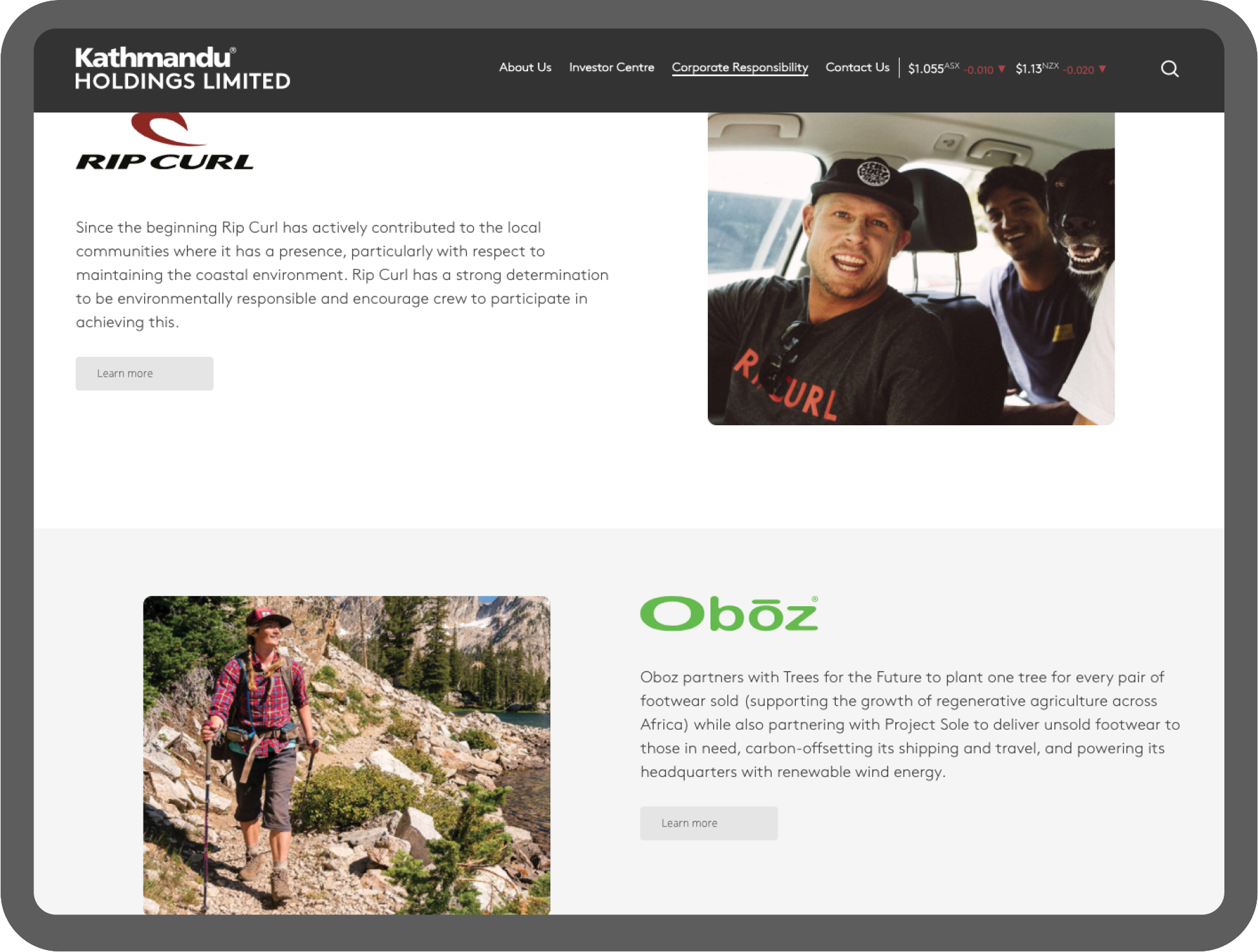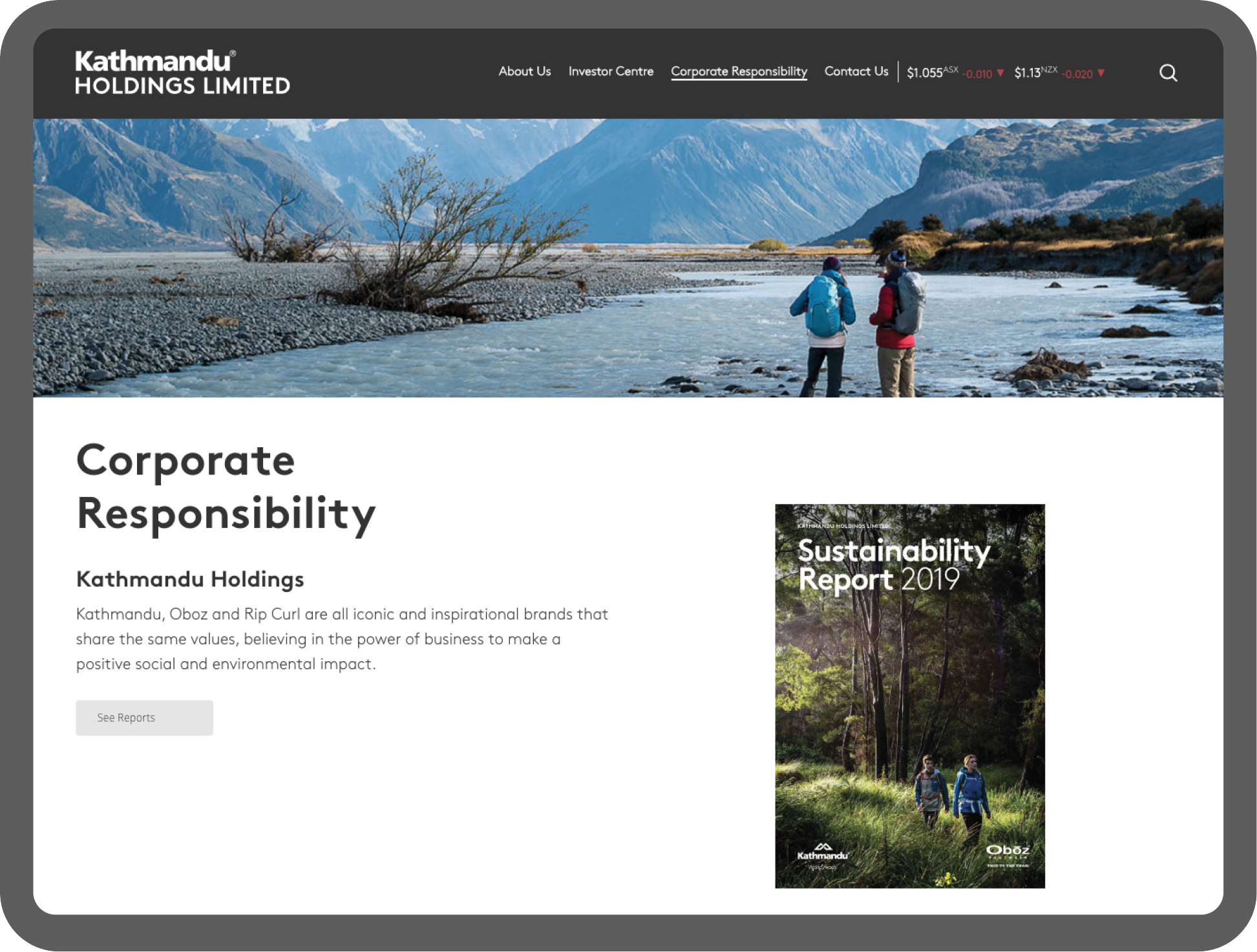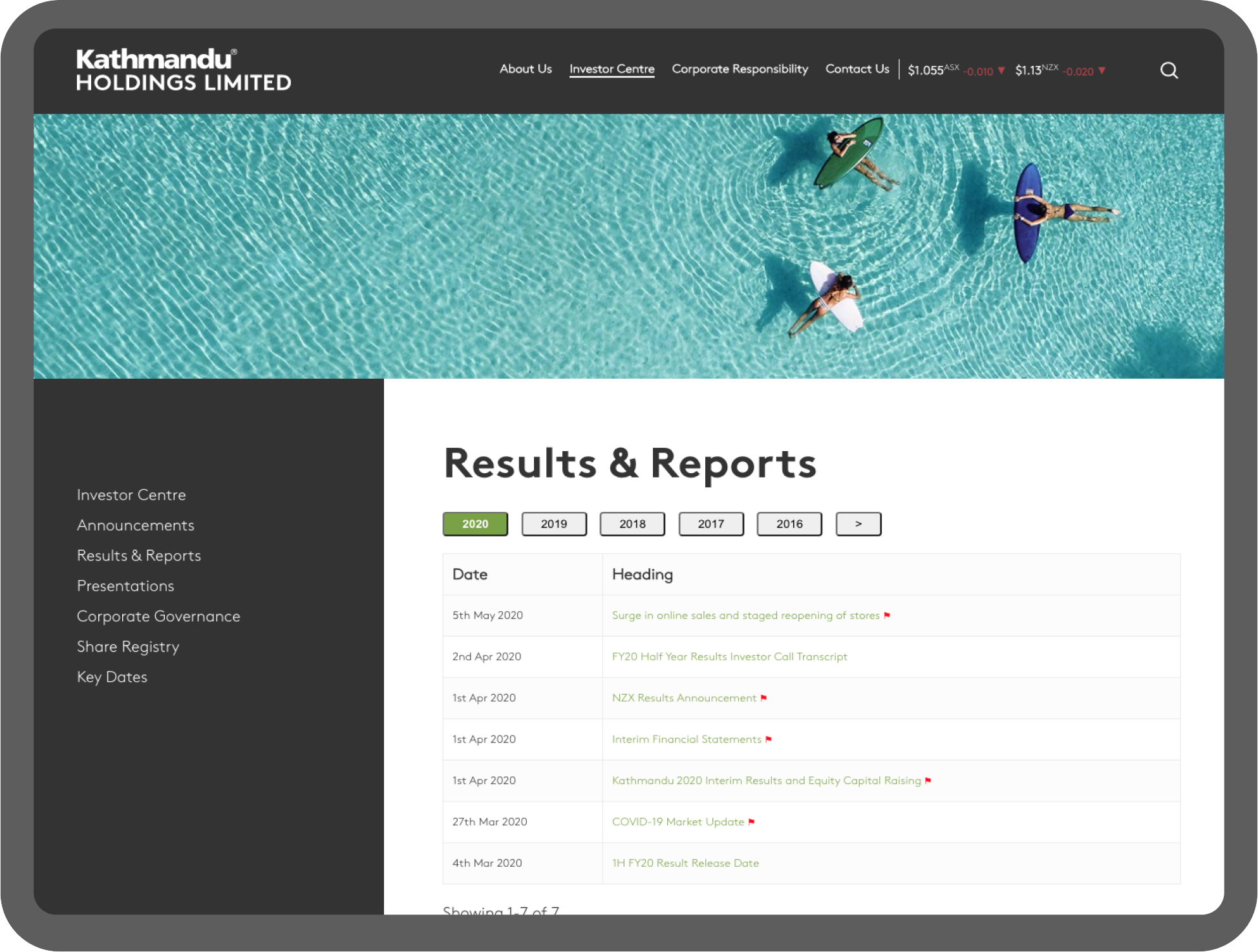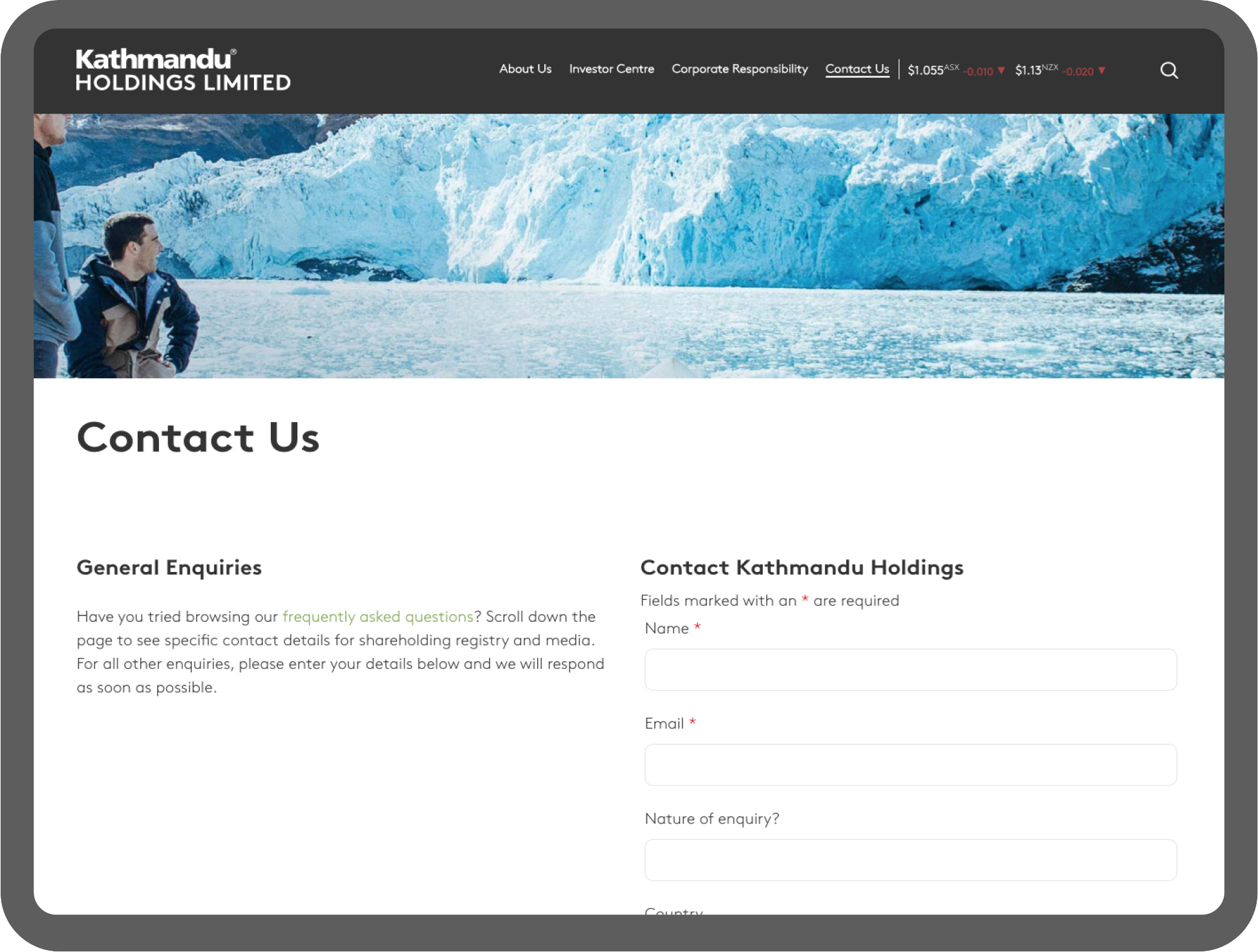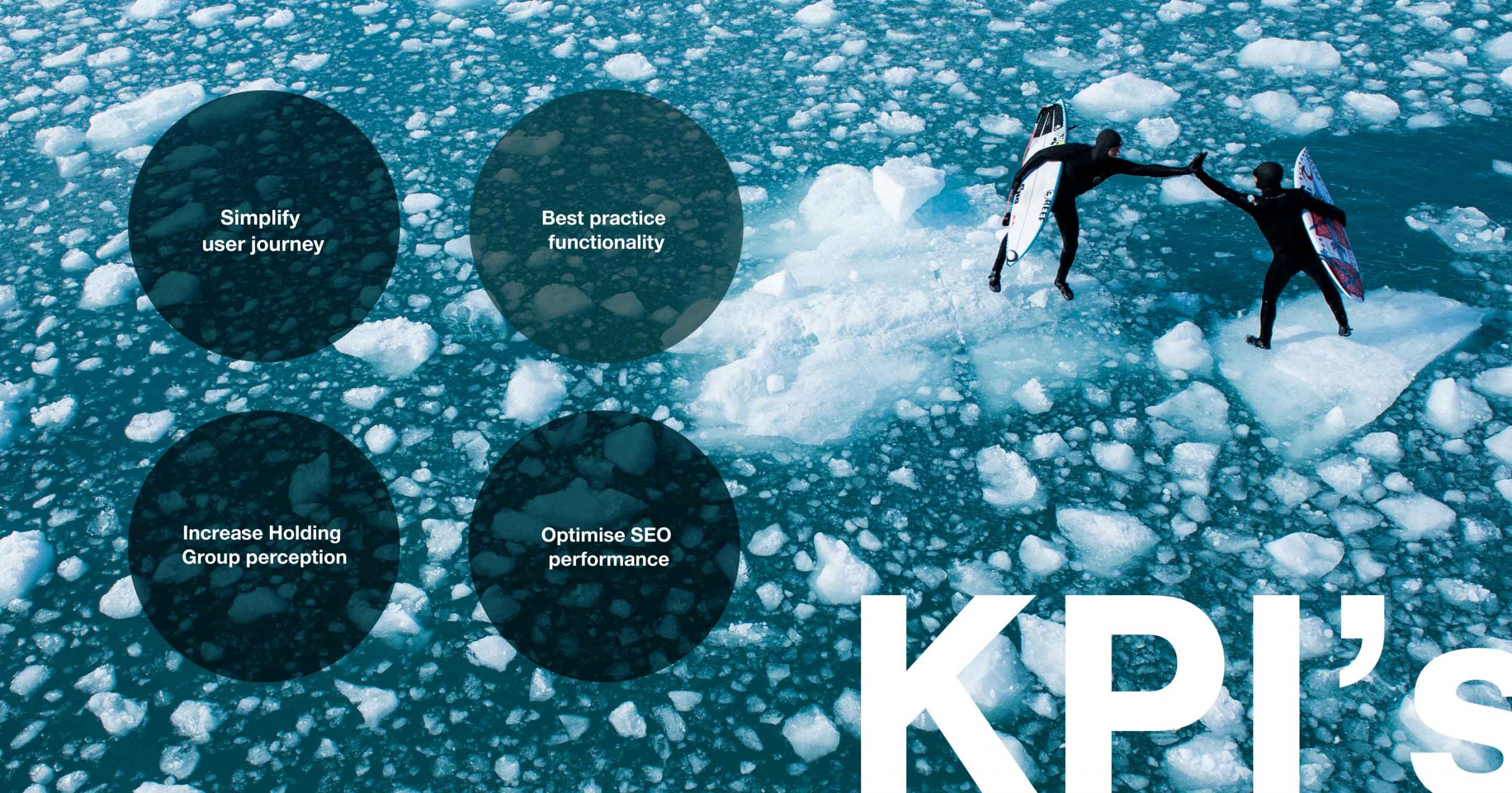 Experience
A fully responsive site including ASX and NZX content feed via a third party's platform ensured the latest information and share price was accessible to all users. The site's visual display was heavily customised to reflect Kathmandu's branding as well as providing clear space for imagery to feature prominently.
Since launch, the company has constantly received positive feedback particularly in the way stakeholders talk about the business and its service offerings.